Visiting New York with your family or friends this Summer? The city that never sleeps has something for everyone, and this season is no exception. While we bid goodbye to the 50℉ weather and welcome the summer, we have created a list of things to do in New York City that will leave you and your loved ones with unforgettable memories. 
But first — if you're worried about parking in the city, we have  just the solution! Take out your mobile phone and download the ParkNYC App – the app that allows you to easily pay for parking in NYC. If you decide to take a stroll somewhere else, you don't need to worry about rushing back to your meter, since the app sends a notification when your time is about to expire, so you can extend your parking sessions remotely. If you're on a budget, the app also offers a calculator to estimate parking costs. 
Begin your day with a touch of nature! Sometimes, a walk in the park is all we need! Explore New York City's Central Park. It takes more than a day to explore the park, but we got you covered! Pick out some specific places to go to during your trip. Capture some memorable moments together while enjoying a picnic, or a leisurely stroll at the heart of Manhattan.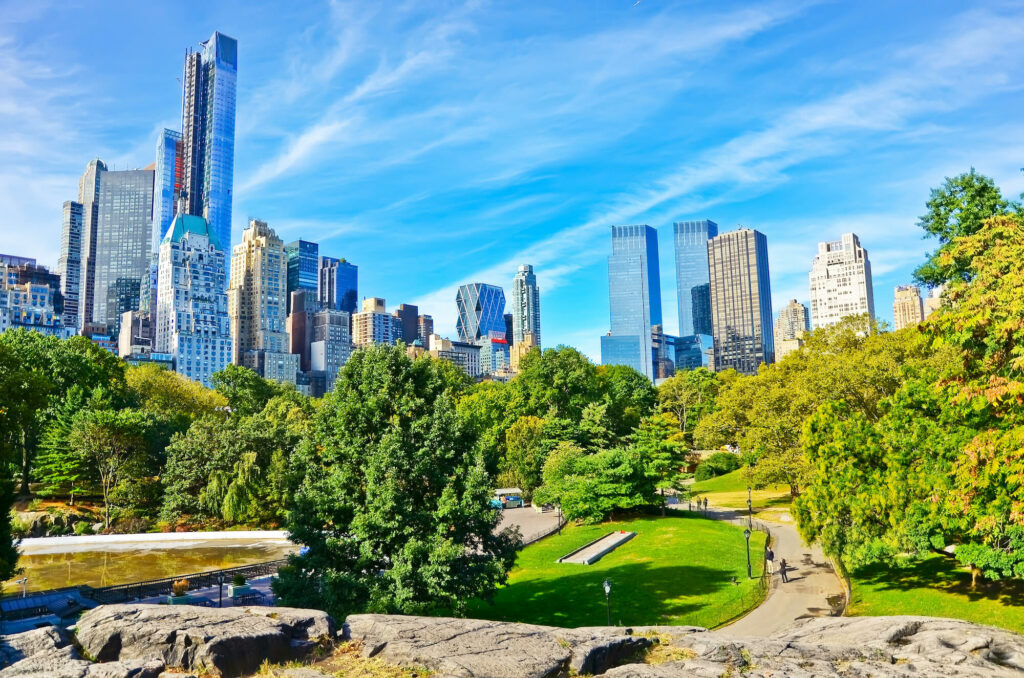 Head Downtown and experience the magical world of Magentaverse NYC. It's a perfect outing for all ages, where you can explore the imaginative cityscape and witness the captivating artworks that blend the real with the virtual. With Artechouse's smartphone app, you can interact with the environment and explore an array of breathtaking artworks that feature vibrant colors, mesmerizing patterns, and captivating geometric shapes. This is a unique opportunity to immerse yourself in a new form of interactive art that combines the best of technology and creativity.
Have lunch and shop at the Chelsea Market. This vibrant food hall is situated in the heart of the Chelsea neighborhood in Manhattan. Aside from over 40 vendors offering an incredible variety of mouth-watering treats, Chelsea Market is also home to a fantastic array of unique boutique shops, art galleries, and event spaces. From stylish fashion boutiques to quirky vintage stores, and everything in between, you'll find something that catches your eye, or if you're a tourist, bring home to remember your trip to New York.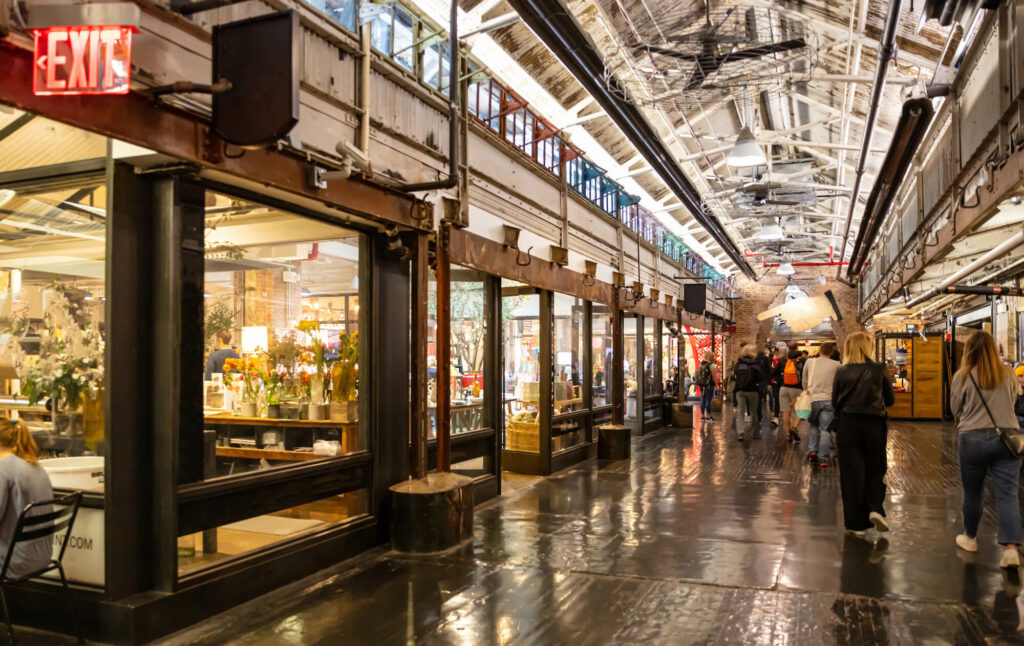 See the whole of New York from 100 storeys up! The Edge is a thrilling observation deck located at Hudson Yards. Standing at 1,100 feet high, it offers visitors a stunning 360-degree view of the city skyline from an outdoor platform that extends 80 feet from the building. The deck also features a glass floor that allows you to see the city beneath your feet. It is the perfect destination for anyone seeking a unique and exhilarating experience in the city.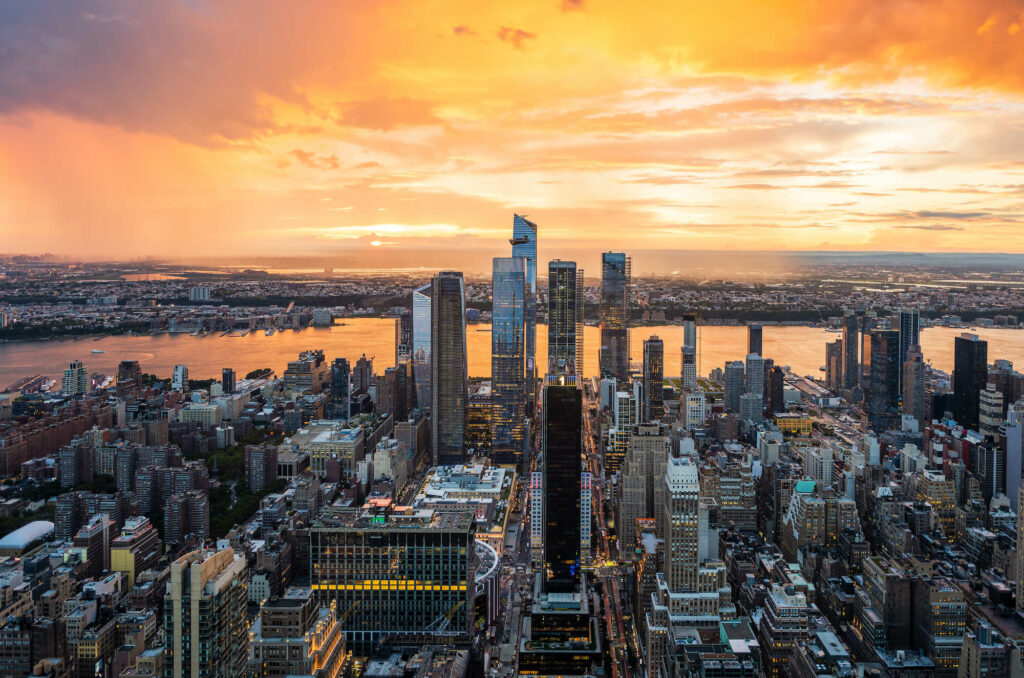 End your day by watching the Sunset in DUMBO. This picturesque area is known for its cobblestone streets, stunning waterfront views, and historic architecture, offering visitors a glimpse into the city's past and present. Stroll along Brooklyn Bridge Park, which offers stunning views of Manhattan and the Brooklyn Bridge. If Chelsea Market wasn't enough, indulge in some retail therapy at the trendy boutiques and specialty shops, and sample delicious food at the many restaurants and cafes that line the streets. Kids can also play and enjoy themselves at Jane's Carousel.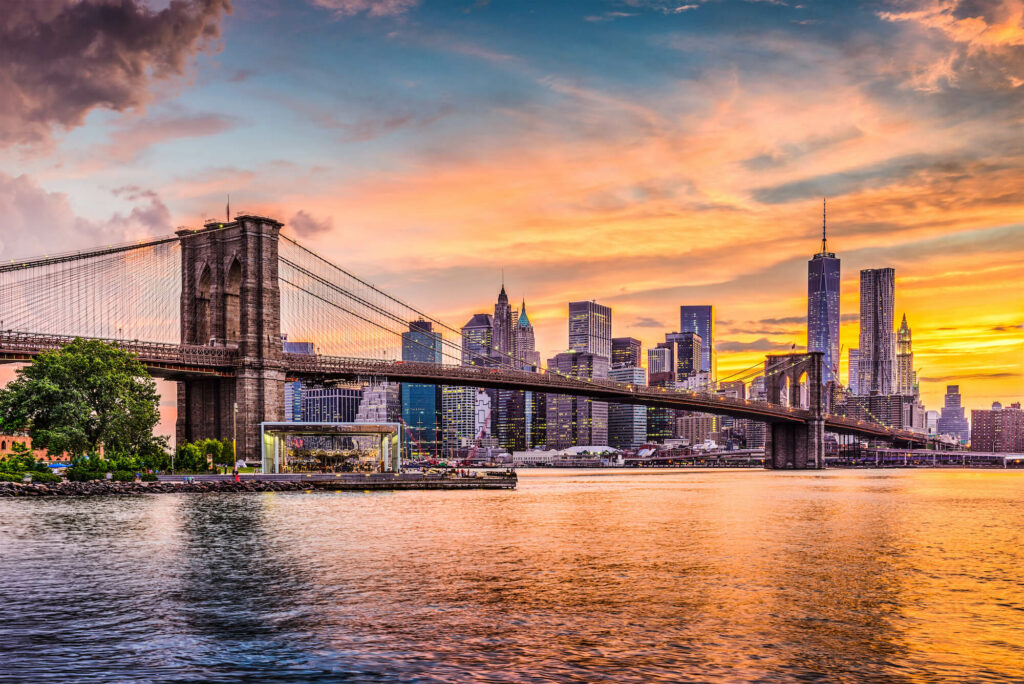 Whether you are a local New Yorker or a visitor, alone, with family or friends, the city is buzzing with activity, and there are plenty of ways to make the most of this beautiful season. So grab your camera and those sunglasses, download the ParkNYC App for hassle-free parking experience, and make unforgettable memories before the Spring ends!