From coins to mobile pay, parking meters have had a dramatic makeover.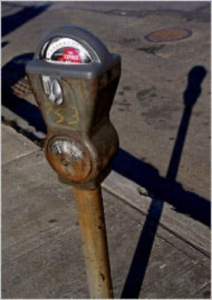 The last mechanical parking meter was removed from its location in Coney Island today.Credit…Andrea Mohin/The New York Times
The first introduction of parking meters began in 1935 and operated exclusively on coins. Allowing vehicle owners to park in regulated spots and decrease congestion. It came with a few challenges such as weathering and maintenance and as technology advanced the coin operated meters slowly decreased in numbers.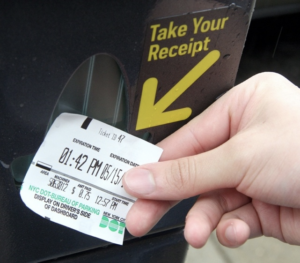 New York, USA – January 5, 2016: Close up on an electronic parking meter on the streets of new york manhattan, with a white van in the background
With a sleek remodeling, parking meters became more convenient, eco-friendly and efficient offering customer friendly options. On screen instructions gave exact times for parking sessions and printed slips were used as a receipt for payment. The days of keeping quarters in the console were over, as the new machines support credit card payments. Machines transitioned to wireless signal and solar panels at the top to enhance reliability and sustainability.
Now the power is in your pocket with the Park NYC mobile app. The physical design of parking meters transformed as technology advanced. Convenience is at the forefront of this user design model as customers can pay for parking and extend their time as they wish. Racing to your car seconds before time is up is a past memory. Mobile pay changes the experience of parking through the physical design and, the customer experience providing a more accessible option for all.