In New York City, street parking (and overnight parking in particular) hasn't always been as common as it is today – in fact, NYC used to be geared more towards movement and pedestrians. Bans on permanent parking were in effect as early as the 1800s, and today, it is still illegal to park a car in the same spot for more than seven days in a row. 
Through the years, regulations became more car-oriented and by the 1930s, drivers were permitted to park for up to one hour, and three hours after midnight. Overnight parking still wasn't allowed, as streets were designed for transportation – sidewalks were wider, pedestrian routes were the focus, and most streets were wide enough to have large, planted areas.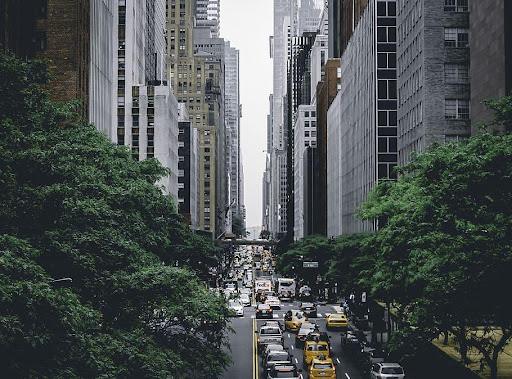 The Case Against Overnight Parking
In the mid-1900s, there were few defenders of overnight parking. Police argued that it encouraged loitering and theft. Fire departments complained that hydrants were often blocked. Business owners remarked that it slowed traffic. It also made the streets harder to clean. Through the years, however the city's population grew, and parking demands increased. Not to mention, garages were not as common as they are today, so street parking was the primary solution.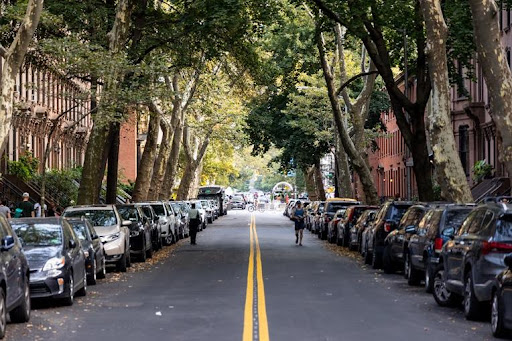 Overnight Parking: Approved!
To meet increased demands, in 1954, the city allowed drivers to park on public streets for free overnight. This guideline departed from the notion that streets are places for transporting the public (not long parking lots!). 
Today, it's hard to imagine a city without cars parked on the street overnight, as much of New York's scarce street space is devoted to parking. Fun fact: In Manhattan, parking takes up 44 percent of street space besides sidewalks, according to economist Alain Bertaud.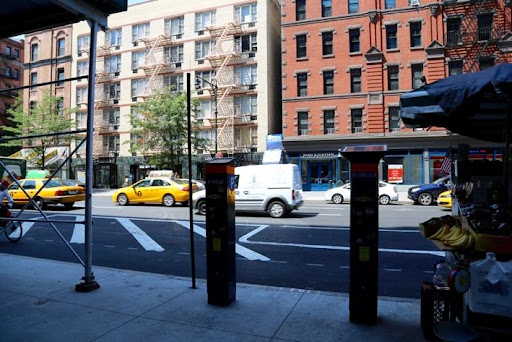 What's the Solution?
When thinking about street parking regulations, it's important to consider lifestyle factors, like improving neighborhood quality of life, reducing congestion and pollution, and encouraging public transportation. So, what's the best way to accommodate drivers, while ensuring the arrangement is affordable, fair, user-friendly? Free street parking has many costs – wasted time, traffic congestion, polluted air – not to mention, those who benefit are often part of more affluent groups. There are arguments for charging demand-based pricing by district and using revenue to pay for public services like repairing sidewalks or planting street trees. Overall, parking regulation and payment presents an opportunity – to increase equity, improve traffic flow, and make New York more livable for residents and welcoming for visitors.